In a shock turn of events, T-ski is unable to perform at this gig because of health reasons and the Professors are forced to play as a quartet at very short notice. Doug Frank, reporter with the Rutgers Focus, sits in on harmonica. Radford debuts two new songs: Breakers and Foucault Funk: The Michel Foucault Postmodern Blues, co-written with Stephen Cooper and Marie Radford.
Following the set, friends of the Professors take part in a lively jam session which had the audience dancing and shouting for more. Silvio Waisbord of Rutgers University took a turn on lead guitar, much to the delight of a partisan Rutgers crowd. Gary Brill of Glass Planet took over the skins from Kubey for the spirited jam.
Finally, the Professors were honored to have the legendary blues-rock guitarist Jon Paris lead a brilliant set of rock-and-roll standards, with superlative support on bass from Steve Cooper, which left the crowd screaming for encores.
The evening ended with Gary's daughter, Meg Radford, just six years old, taking the microphone and giving a beautiful performance of The Sammy Song, a song about her stuffed dog Sammy, written with her Dad.
THE PROFESSORS
Stephen Cooper - Bass Guitar
Robert Kubey - Drums
J - Lead Vocals
Gary Radford - Lead Guitar
GUEST ARTISTS
Gary Brill - Drums
Doug Frank - Harmonica
Jon Paris - Drums/Vocals/Guitar
Meg Radford - Vocals on The Sammy Song
Silvio Waisbord - Lead Guitar
THE SET
One Way Out (M. Sehorn/W. Williamson/ J. W. James - The Allman Brothers)
Crossfire (Stevie Ray Vaughn) **
Crippled Inside (John Lennon/Luthor Allison)
Breakers (Gary Radford) **
Five Long Years (Eddie Boyd - Eric Clapton)
The Bottle (Gary Radford/Ian Marshall)
Foucault Funk (Michel Foucault/Gary Radford/Marie Radford) **
Damn Right I've Got the Blues (Buddy Guy)
Crossroads (Robert Johnson)
You Oughta Know (Alanis Morissette) **
One of Us (Joan Osborne) **
Johhny B. Goode (Chuck Berry)
The Sammy Song (Meg Radford/Gary Radford) **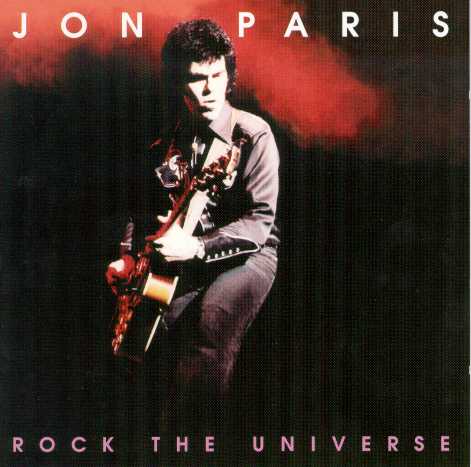 SET WITH JON PARIS
Honky Tonk Woman (Mick Jagger/Keith Richards)
Get Back (John Lennon/Paul McCartney)
No Voice Blues (Improvised Jam)
Little Queenie (Chuck Berry)
Walk Don't Run (Johnny Smith)
In the Midnight Hour (Wilson Pickett/Steve Cropper)
Little Sister (Doc Pomus and Mort Shuman.)
Gloria (Leon Rene)
Before You Accuse Me (Eric McDaniel - Eric Clapton)


Meg Radford sings "The Sammy Song"
This page last updated December 8, 2020 by Gary Radford.
Many thanks to Kurt Wagner, Marie Radford, and Jon Oliver.