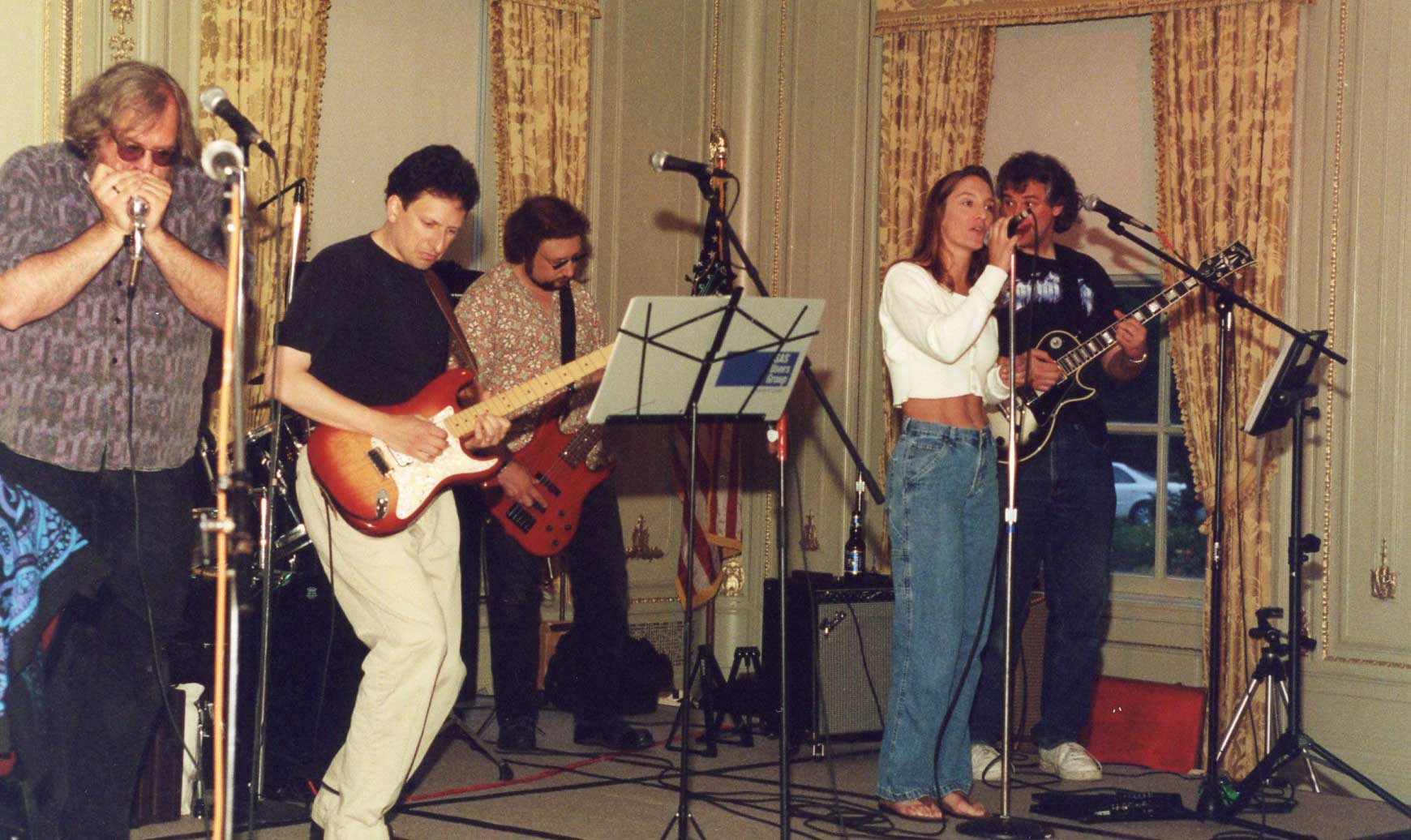 Photographs by Marie Radford
The Professors make a triumpant return to Lenfell Hall at Fairleigh Dickinson University. In front of a packed crowd of friends and family, the Professors rocked for over two hours featuring brand new material. J returned to join the band for five numbers, including I'm From New Jersey, Five Long Years, and You Oughta Know. Marie Radford made an incredible appearance playing keyboards on the Hawkwind classic Spirit of the Age. The Fairleigh Dickinson gig was performed in front of many distinguished guests, including Gary's parents, Howard and Elsie Radford, and his brother, Mark Radford, who travelled all the way from Sutton-in-Ashfield, England, just to see this show. The Profs also honored Charles and Marion Hein, Marie's parents, who celebrate 60 years of marriage this year.
Watch a YouTube Playlist of Twenty Songs from the Show
THE PROFESSORS
Chad Dell - Guitar/Lead Vocals
David McCurry - Harp
Jonathan Millen - Drums
Gary Radford - Guitar
Nick Romanenko - Bass Guitar
GUEST ARTISTS
J - Vocals
Marie Radford - Keyboards
THE SET
Dead Flowers (Mick Jagger/Keith Richards - The Rolling Stones)
Further on up the Road (Joe Medwich Veasey/Don D. Robey - Eric Clapton)
Little Wing (Jimi Hendrix)
Untenured Blues (Gary Radford/Marie Radford)
I'm From New Jersey (John Gorka)
Five Long Years (Eddie Boyd - Eric Clapton)
You Oughta Know (Alanis Morissette)
Will the Circle be Unbroken (A. P. Carter)
Stormy Monday (T-Bone Walker - The Allman Brothers)
Nothing to Do With You (Chad Dell/John Barrows)
Secret Agent Man (Sloane/Barry - Johnny Rivers)
Spirit of the Age (Robert Calvert/Dave Brock - Hawkwind)
You Don't Love Me (Willie Cobbs - The Allman Brothers)
She Loves Me (Not) (Chad Dell)
Run Away with Me (John Barrows/Gary Radford)
Girls Are Always Right (Any Trouble)
Come on in my Kitchen (Robert Johnson)
Talk to me Baby (E. James - Buddy Guy)
Christie, Are You Out There? (John Barrows/Gary Radford)
Sick of Goodbyes (David Lowery/Mark Linkous - Sparklehorse)
Homework (Otis Rush)
Money (John Lennon/Paul McCartney - The Beatles)
Everybody Needs Somebody to Love (Russell/Burke/Wexler - The Rolling Stones)
Bitch (Mick Jagger/Keith Richards - The Rolling Stones)
In the Midnight Hour (Wilson Pickett/Steve Cropper)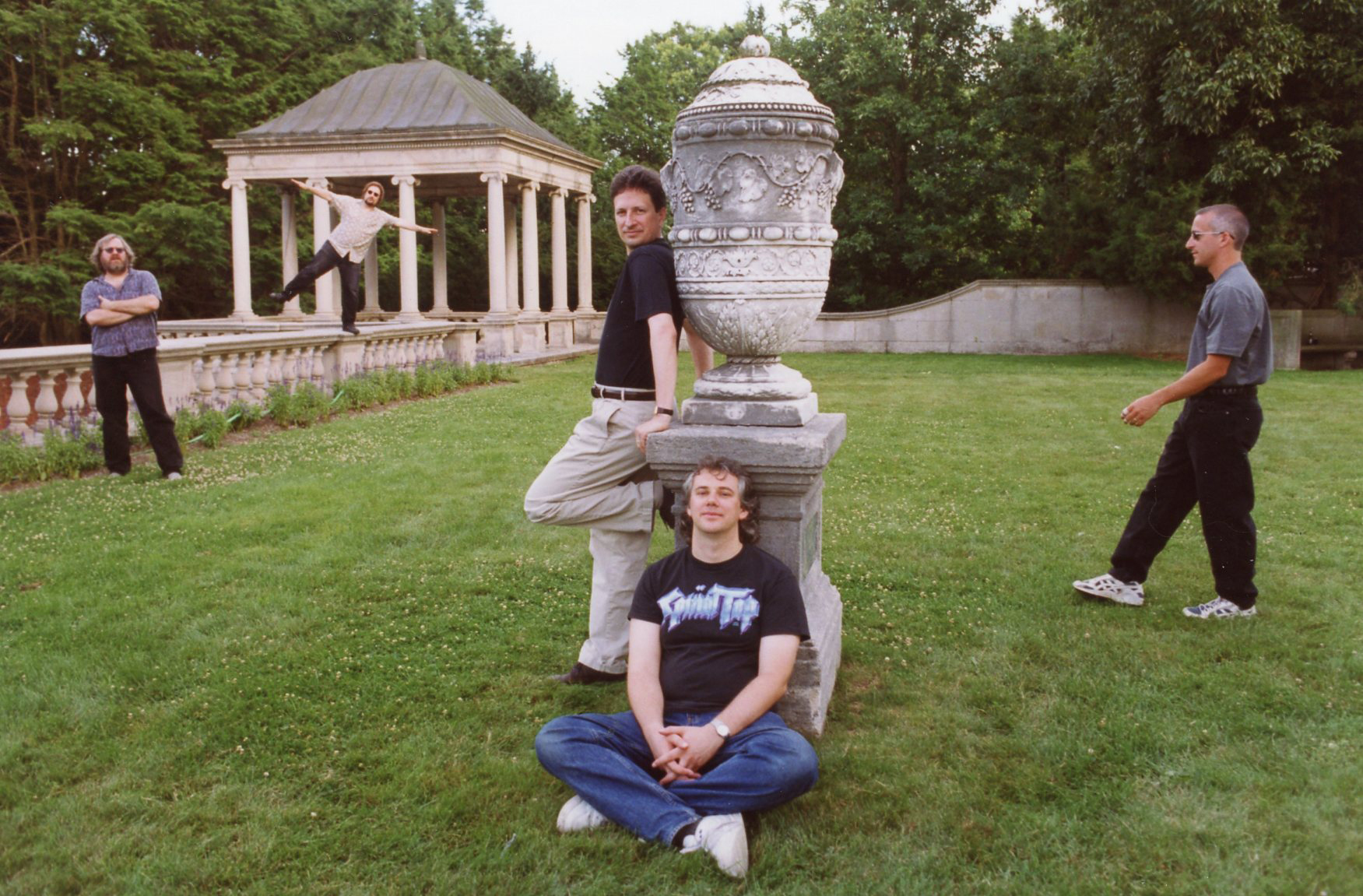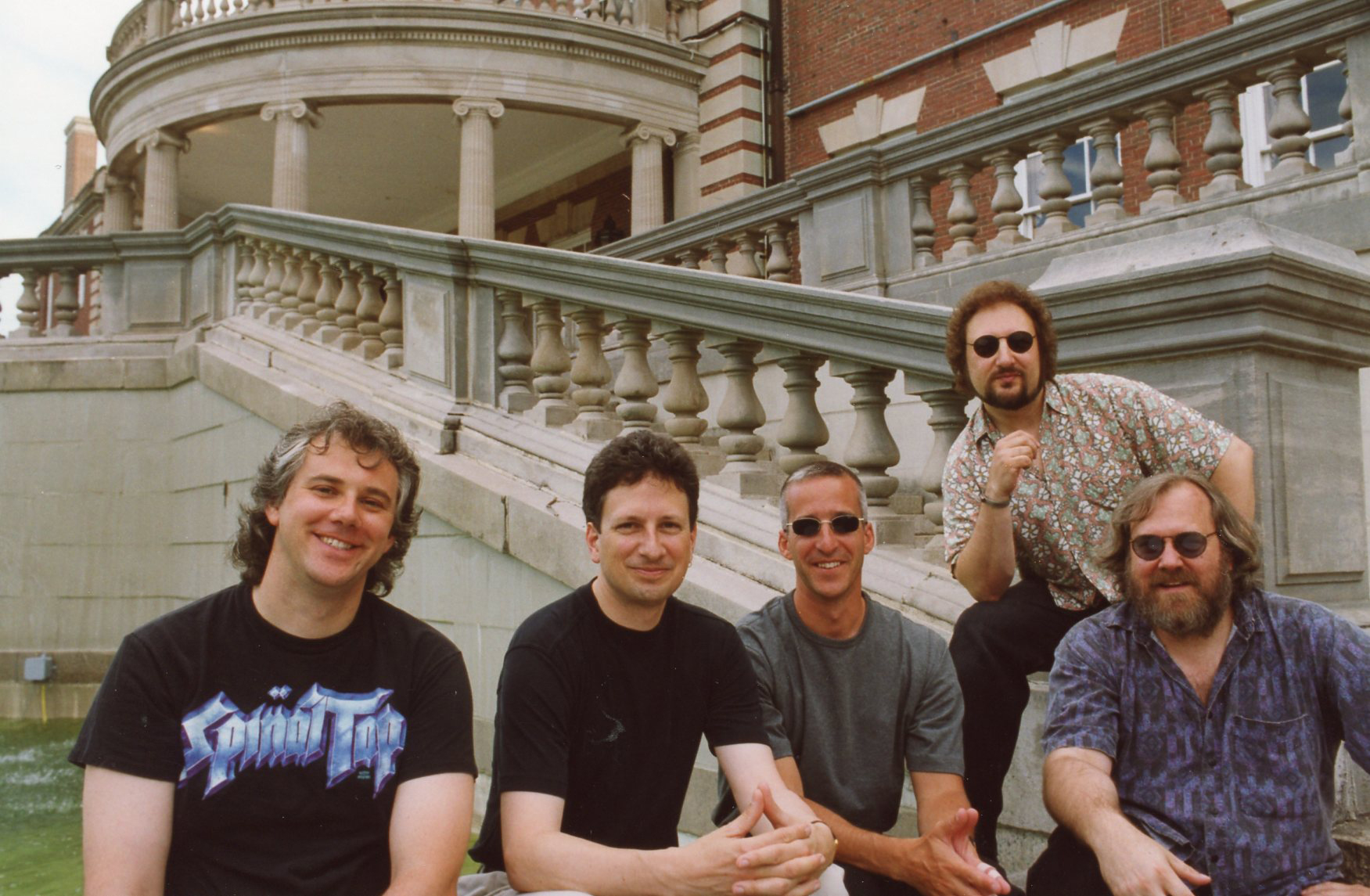 Band Portrait by Deborah Goodite
This page last updated March 28, 2016 by Gary Radford.
Many thanks to Kurt Wagner, Marie Radford, and Jon Oliver.