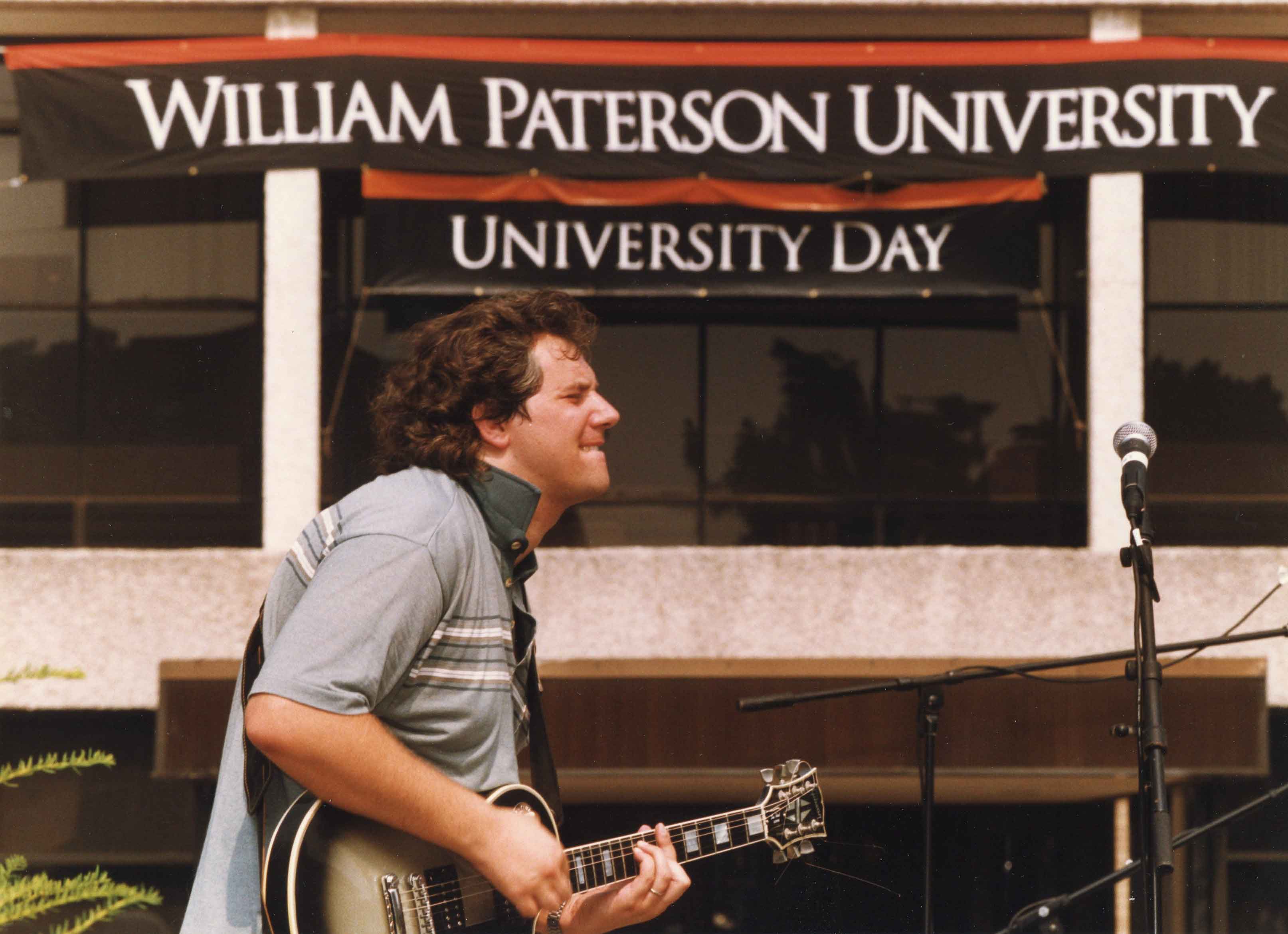 Photograph by John Munson, New Jersey Herald and News
William Paterson College becomes William Paterson University, and The Professors were on hand at University Day to help celebrate. T-ski and and J debut their new original song Dark and Stormy Day.
THE PROFESSORS
Stephen Cooper - Bass Guitar
T-ski - Lead Guitar/Vocals
Robert Kubey - Drums
J - Lead Vocals
Gary Radford - Lead Guitar
THE SET
Kubek #11 (Joe Kubek)
Mary Had a Little Lamb (Buddy Guy)
Foucault Funk (Michel Foucault/Gary Radford/Marie Radford)
Five Long Years (Eddie Boyd - Eric Clapton)
The Bottle (Ian Marshall/Gary Radford)
You Haven't Hurt Me (Joe Kubek - arr. by T-ski/Jennifer Lehr)
You Oughta Know (Alanis Morissette)
Unabomber (T-ski)
Crap (T-ski)
Dark and Stormy Day (T-ski/J) **
** = debut song
This page last updated July 16, 2020 by Gary Radford.
Many thanks to Kurt Wagner, Marie Radford, and Jon Oliver.